How To Treat Severe Back Pain?
Those of us that have reached a stage of nearly giving up, and are thinking that we will never lead a normal life, will try anything to relieve the debilitating effects of suffering from a bad back.
There are no simple words to describe the agony and side effects that we have to endure. Friends and family may be sympathetic to our faces, but they simply don't understand what we are going through, both physically and mentally.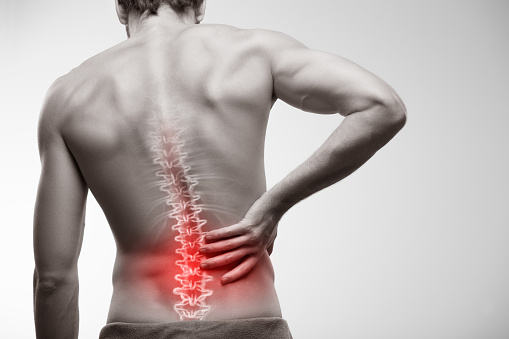 Back sufferers have to think about everything they do. Those that don't have back pain cannot understand why we are unable to:
drive a car without using specialist support.
walk very far without purpose-made walking shoes and walking canes.
use the toilet without a high seat.
step in and out of a bath.
turn suddenly if someone calls their name.
tie the laces in their shoes.
bend to put on and take off socks.
wash all of their body when taking a shower.
stand throughout a football match or rock concert.
sneeze without taking precautions.
pick up their children or grandchildren.
sleep at night without using special pillows.
And the list goes on and on…
If you recognize some or all of these problems, then join the millions of people worldwide who are in the same "club". It's not nice, and it's not funny!
Lower back pain impacts an estimated 540 million people worldwide, and most of them are treated in a manner that is not consistent with best practice treatment guidelines.
Now you may be thinking what are those guidelines? How To Treat Severe Back Pain safely and effectively? Let's discuss some suitable treatments.
So What Can We Do?
Back pain can really put a damper on your daily activities, whether you're trying to work, exercise, or sleep. However, it's important to remember that back pain isn't something you should ignore and hope it goes away; many back injuries can get worse if left untreated, which can, in turn, lead to further complications
The chances are that you have seen your doctor, who may have referred you to a specialist. In the first instance, they are loathed to carry out surgery unless there is an immediate danger. The most common recommendations include:
Physical therapy is carried out under the supervision of a physiotherapist, osteopath, or chiropractor.
Take anti-inflammatory tablets such as Ibuprofen. Ibuprofen, a generic name, is used by millions of people each day.
Acupuncture.
Any of these may bring temporary relief, but they are not a cure. And the cost of having private treatment is not always an option for so many people.
How To Treat Severe Lower Back Pain At Home
You may also be advised to carry out back pain treatments at home. The usual suggestions are to:
Stretch as far as you can without overdoing it.
Use hot or cold compresses.
Wear better shoes, and try going out for walks.
Stay as active as you possibly can (sometimes easier said than done). It is generally thought that if you can keep moving, then this is a better solution than laying on your back for hours on end.
Try swimming. Sometimes the support of the water sets you free. I have to say that, in my case, it caused horrendous pain, and I had to stop immediately.
Pilates or Yoga classes (under supervision) can really help.
And my favorite piece of advice is to try to stay positive. As discussed, nobody really knows the agony you are going through, but if you can convince yourself that you are going to defeat this, then in my opinion, you are well on the way to making it happen.
But What If This Doesn't Work?
When I came across a series of exercises that had been developed by Dr. Steve Young, who claims to have helped thousands of people relieve back pain and sciatica without medication or surgery, I needed to know more.
Currently, Dr. Young operates his own private medical practice and is qualified with a Ph.D. in joint pain. His research has found that by targeting the release of pressure points, he has success after success. Being based in Philadelphia it is clear that the millions of worldwide bad back sufferers will never be able to meet, let alone receive treatment from him.
However, he has produced a series of easy-to-follow self-help videos called The Back Pain Breakthrough (all of which are immediately downloadable to your computer/tablet/mobile). Dr. Young claims that you will experience relief from pain within 30 days of starting to follow his advice.
I know 30 days sounds like a lifetime when you are in agony, but many people have found relief within a few days of following his instructions. And the good news is that if it doesn't work for you, then Dr. Young will refund the cost of the program in full, no questions asked.
If you would like to know more about his program then simply click on the link below. You will see testimonials from people just like you and me who have had, or still are suffering from back pain. It won't cost you a penny to take a look, and it may just save you years of pain.
So if you're really ready to say goodbye to the agony, and you need someone you can believe in to help you achieve your goals, click here: The Back Pain Breakthrough.
Also Read:
Back Pain Acupuncture Points
Alternative Pain Management For Back Pain
Back Pain Acupuncture Points